How to… Schedule Posts on Facebook
There's a whole host of scheduling software out there, some free, some not so free, and we will cover these in another blog. But the lovely people at Facebook have made it easy for you to schedule posts for your business Page right there on your page. Yay!
If you haven't discovered this super useful time-saving feature yet, here's how you do it:
* Head to your Page
* Write your post in the 'Create a post' box and add any images/videos as you normally would
* Underneath your text and above the big 'Share Now' button you should see some posting options as follows: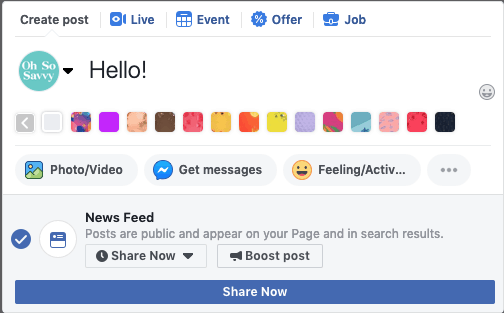 * Click the 'Share Now' dropdown menu to bring up more posting options.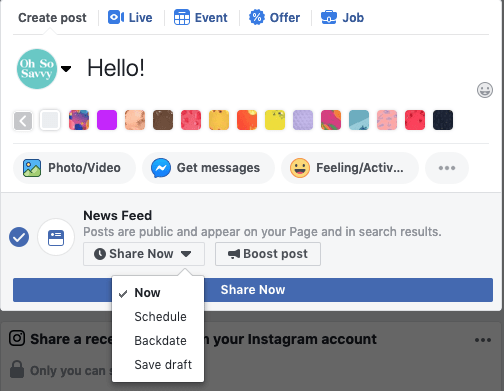 * Click 'Schedule' and select the date and time you'd like your post to go out in the pop-up box.
* Hit the big 'Schedule' button, and you're done!
If you'd like to review or edit your scheduled posts, you can view them all in the Publishing Tools tab at the top of your Page.

Here's to all the things that help save us time on social media (so we can get back to scrolling through our feeds…)